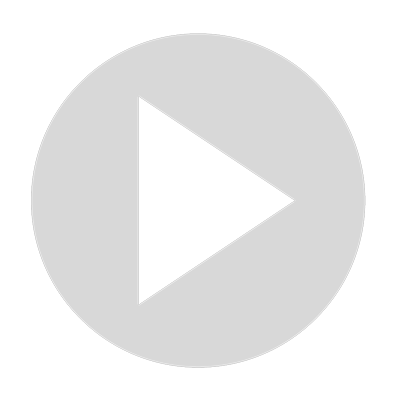 How Much Youtube Paid Me with 30k Subscribers
YouTube Money: How much youtube paid me with 30,000 subscribers - How Much Money Do I Make On YouTube? Over the last 4 years on YouTube I have slowly grown my channel by uploading 3 videos a week every week. In this video I am going to share with you in total transparency my channel earning for the last 3ish years, my cpm, rpm, how long it took to get monetized, Christmas income and more.

Everyone dreams of a YouTube Paycheck and i missed the how much youtube paid me in 2020 trend at the start of the year so I thought I would share how much youtube paid me small channel with only 30K subscribers compared to the bigger channels.

Hopefully this helps answer the common questions that how to make money online users ask all the time about how to make money on youtube and how much do small youtubers make on YouTube compared to the big boys.

How does YouTube Premium pay YouTubers? - https://alanspicer.com/do-youtubers-get-paid-if-you-have-youtube-premium/

⏱️TIMESTAMPS⏱️
0:00 How Much I Earned On Youtube with 30k Subscribers
0:14 I am a utility channel - what does that mean?
0:58 How much youtube paid me since my channel started
1:34 How long does it take to get monetized on youtube?
1:55 How much youtube paid me per day for 1000 views
2:47 How much money can you make with 30,000 views a day
2:54 How click through rate can effect YouTube CPM and YouTube Money
3:43 How much money I made on YouTube in 2020
4:30 How does Christmas effect YouTube CPM and RPM?
5:47 How I made more money on YouTube in 2020
6:13 YouTube Revenue Sources
7:05 Transaction Revenue - Superchats and Stickers
7:11 YouTube Ad Types - Skippable Ads, Bumper Ads, Display Ads, Non Skippable Ads etc
8:11 How to make more money on YouTube with adverts
9:46 How to upload youtube videos properly

WATCH NEXT
YouTube Studio Tour - https://www.youtube.com/watch?v=z3Kv6ahWXMQ

Check out my blog for more rich in-depth articles to help you start and grow your youtube channel - https://alanspicer.com/blog

#AlanSpicer #YouTubeMoney​ #WhatDoIEarn​ #YouTubeRevenue #StartCreating #YouTubeCertified #HowTo #Education #VidIQ

► SUBSCRIBE FOR REGULAR YOUTUBE TIPS & TRICKS - https://goo.gl/oeZvZr ◄
❤️ WATCH MY LATEST VIDEO - https://goo.gl/VfchGc
? Listen To The Start Creating Podcast - https://anchor.fm/startcreatingpodcast

IMPORTANT LINKS
=============================
✅ WANT SOME COOL GRAPHICS FOR YOUR VIDEOS? = https://alanspiceryt.krtra.com/t/2QkrUqwexArK
? LEARN ANYTHING FOR FREE WITH SKILLSHARE - http://alanspicer.com/skillshare

? TRY ADOBE FOR FREE - GFX, PICS & VIDEO EDITING - http://alanspicer.com/tryadobe
✅ CHEAP QUALITY WEBSITE HOSTING - http://alanspicer.com/bluehost
▶️ B-ROLL VIDEOS, PICTURES & MORE - https://alanspicer.com/storyblocks
❤️ GET MORE VIEWS WITH VIDIQ - https://vidiq.com/alanspicer
▶️ PLACEIT - EASY YOUTUBE INTROS, END SCREENS & GRAPHICS - https://www.alanspicer.com/placeit
✅ GET ONE AUDIOBOOK FOR FREE FROM AUDIBLE - https://tinyurl.com/y4xfnxet 
? SUBTITLES - $10 FREE + QUICK, EASY CAPTIONING FROM REV - https://www.alanspicer.com/rev
SUGGESTED EQUIPMENT - https://alanspicer.com/resources/

Note - Some of my links will be affiliate marketing links. These links do not affect the price of the products or services referred to but may offer commissions that are used to help me to fund the free YouTube video tutorials on this channel - thank you for your support.
Show More
Show Less