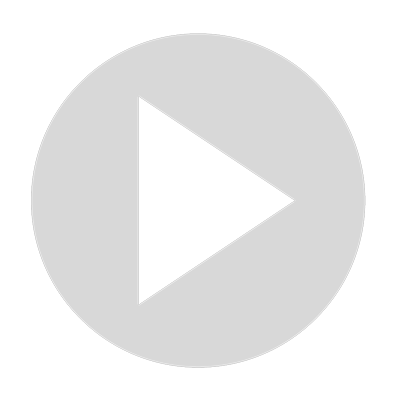 Increase Your CPM Adsense Earnings on Youtube
Earn more money from youtube - How to increase your adsense cpm ads rate and earn more money on YouTube - YouTube adverts can earn you a little extra money on the side, but did you know it can be affected by what you talk about, how many adverts you show and what niche you are in?! increase your cpm adsense earnings on youtube and it all with simple tweaks.

I have made some notes below but if you want my step by step process how I increased my YouTube CPM from $4 to $40 then check out my blog - https://alanspicer.com/how-to-increase-youtube-video-cpm-make-more-money-on-youtube/

How To Improve YouTube CPM Rate and Make More Money on YouTube Adsense

1 - Evaluate your existing videos - Dive into your channel analytics and look at what currently gets you your best CPM (cost per thousand views). This will help you understand what topics on youtube channel make you the best money and attract the best adverts. You can then double down on those topics, making more of them to boost overall CPM income.

2 -  Make Longer Videos - You can boost your video CPM by adding more adverts into longer videos. Videos over 10 minutes long on YouTube can have adverts at the start, the end and as many as you want in the middle called "mid-rolls". These can help multiply the money you can make from a single video. Imagine you get $5 per 1000 views for 1 advert and you add 4 more, that is 5x$5 so $25 per 1000 views, a huge jump in CPM rate.

3 - Difference Niches Have Different CPM Rates - This is a lesson I learnt myself the hard way. You could have an entertainment channel with a broad audience getting millions of views but if your niche is not advertiser friendly, or is too broad it might have a hugely negative effect on the overall CPM of your content. However, if you target set niches you can boost your income. Business, Money, Entrepreneurship, Real Estate and other "high end" niches attract higher paid adverts and therefore higher CPMs. Kids content, pranks, jokes, etc offer a wider reach but normally means easier to buy ads against as there are so many people making that content and less valuable transactions connected to it.

4 - Stop Swearing! - Yes this myth is true! YouTube will listen and transcribe your content and there is statistics that show your channel and video income can and will be negatively affected by cussing/swearing. When advertisers select what channel "buckets" they want to spend money on, you swearing might make you "less desirable" vs someone who has identical content with more family friendly language in their videos.

5 - Make Money Blogging - If you have your content why not blog those videos onto a website and link that to adsense to maximise the income. I have 500ish videos on my channel and over time I have been slowly adding them to my website blog. This can help build search traffic, drive more people to the video and your channel but also gives you a chance to serve more adverts to the viewers. This means not only can you get in-video adverts but banner ads as well.

⏱️TIMESTAMPS⏱️
0:00 Intro
0:20 How To Increase Your CPM Adsense Earnings on Youtube
0:40 Increase YouTube Video CPM - Evaluate your existing content 
2:09 Make longer videos - add mid roll adverts
3:25 Pick your video niche carefully
6:00 Does swearing affect YouTube video cpm?
7:08 Make money blogging your videos

RELATED VIDEOS - VIDEOS I MENTIONED 
► How To Start Your Own Business - https://youtu.be/hbPZOjIiSlU
► How To Get Brand Deals on YouTube - https://youtu.be/vlpKsnxLFzQ
► Affiliate Links & Making Money on YouTube - https://youtu.be/zqwEX7pS_xk

#YouTubeCPM #Money #Adsense #AlanSpicer #StartCreating #YouTubeCertified #YouTubeTips 

► SUBSCRIBE FOR REGULAR YOUTUBE TIPS & TRICKS - https://goo.gl/oeZvZr ◄
❤️ WATCH MY LATEST VIDEO - https://goo.gl/VfchGc
IMPORTANT LINKS
=============================
✅ WANT SOME COOL GRAPHICS FOR YOUR VIDEOS? = https://alanspiceryt.krtra.com/t/2QkrUqwexArK
? LEARN ANYTHING FOR FREE WITH SKILLSHARE - http://alanspicer.com/skillshare

▶️ SUGGESTED EQUIPMENT - https://goo.gl/GLMRbJ
❤️ GET MORE VIEWS WITH VIDIQ - https://vidiq.com/alanspicer
✅ TUBEBUDDY - https://www.alanspicer.com/tubebuddy
▶️ PLACEIT - EASY YOUTUBE INTROS, END SCREENS & GRAPHICS - https://www.alanspicer.com/placeit
✅ CLAIM 2 FREE AUDIOBOOKS FROM AUDIBLE NOW! - https://amzn.to/3o44tll
? SUBTITLES - $10 FREE + QUICK, EASY CAPTIONING FROM REV - https://www.alanspicer.com/rev

We can grow together, We can learn together... Start Creating!

► THANKS FOR WATCHING PLEASE REMEMBER TO LIKE, COMMENT, SHARE AND SUBSCRIBE -  https://goo.gl/oeZvZr ◄

Note - Some of my links will be affiliate marketing links. These links do not affect the price of the products or services referred to but may offer commissions that are used to help me to fund the free YouTube video tutorials on this channel - thank you for your support.
Show More
Show Less