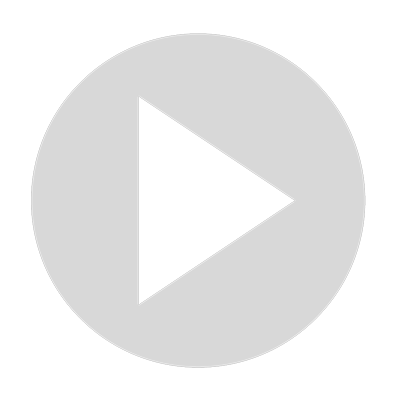 Best Way To Share YouTube Videos on Facebook - How To Tutorial
Best Way To Share YouTube Videos on Facebook - How To Tutorial // How To Share YouTube Videos To Facebook is the first question I was ever asked when I started YouTube Consulting. Sharing videos to facebook and sharing youtube videos on social media always seems to be confusing as all social networks fight for your attention and aim to keep you on their website above all others.

Below is the best way to share your videos on Facebook but if you want to learn 10 more powerful ways to share your videos all over social media then check out my blog where I deep dive into my secrets to more views on YouTube - https://alanspicer.com/10-ways-to-promote-your-youtube-channel-for-free/

Are you looking to get more views on your YouTube videos? Here are the best places to share youtube videos for more views, and they are all FREE - https://alanspicer.com/best-places-to-share-youtube-videos-for-more-views/

The BEST WAY to share your YouTube videos to Facebook...

1 - A GOOD TITLE or QUESTION - This need to be eye catching and draw people in. A question begs for engagement and needs to be answered.

2 - VIDEO LINK - You need to drive the viewer from Facebook onto YouTube to start the watch time session. If you can show YouTube that you can send people to the platform it will look more favourably on you.

3 - HASHTAGS - Facebook DOES use Hashtags. I know its more of a Instagram and Twitter thing but the hashtags help amplify your reach.

4 - VIDEO THUMBNAIL - Do not leave it up to Facebook to auto generate the video link. These video views will not count and the session watch time for youtube is not counted. GO BIG, GO BOLD, Go with a MASSIVE Image.

#YouTubeTips #YouTubeTutorials #Tutorials #YouTube #FAQs #YouTuberProblems #StartCreating #HowTo #VEDA #SSSVEDA #Facebook

YOUTUBE TIPS - FACEBOOK SUPPORT COMMUNITY GROUP - https://www.facebook.com/groups/1887378077953745/ 

ALAN SPICER MERCH - https://www.alanspicer.com/shop

🔴 Listen To The Start Creating Podcast - https://anchor.fm/startcreatingpodcast
❓ ASK ME A QUESTION - https://m.me/AlanSpicerYouTube?ref=w6094971
► SUBSCRIBE FOR REGULAR YOUTUBE TIPS & TRICKS - https://goo.gl/oeZvZr ◄
❤️ WATCH MY LATEST VIDEO - https://goo.gl/VfchGc

▶️ YouTube Tips 2018 Playlist - Kickstart your YouTube Channel in 2018
https://www.youtube.com/watch?v=DbBZyPIsG-k&list=PL09mwoOn57VRPECEJr_77vWzbTyzps58p

▶️ 10 MUST SEE Tutorials for New YouTubers
https://www.youtube.com/watch?v=NETFLYKZ7Eg&list=PL09mwoOn57VRenAaRqFwtWZJKbEYNcVhZ

▶️ How To Get More Subscribers in 2018
https://www.youtube.com/watch?v=XZn7BMXfN3Y&list=PL09mwoOn57VR68oJH8vVKK38t-ymTIVoc


🔥 TRY ADOBE FOR FREE - GFX, PICS & VIDEO EDITING - http://alanspicer.com/tryadobe
✅ CHEAP QUALITY WEBSITE HOSTING - http://alanspicer.com/bluehost
▶️ Suggested YouTube Equipment - http://amzn.to/2sBAs2Q
▶️ Rank Better & More Views with TubeBuddy - www.alanspicer.com/tubebuddy
🔴 Want to go Pro? Need my help? Try YouTube Coaching! - https://goo.gl/ibQuk9

Alan Spicer YouTube Tips Channel - YouTube Tricks, YouTube Tips & YouTube Hacks to Help Grow Your YouTube Channel. I make YouTube Training Tutorials based on my personal experience on How To Increase YouTube Views, How To Gain YouTube Subscribers and How To Grow A YouTube Brand Online.

I have been on YouTube since 2013 helping people grow their youtube channels. Within that time I have made many mistakes but have also learnt many YouTube Hacks that I want to share with you to help you Rank Your YouTube Videos On YouTube, Grow Your YouTube Channel and Get Your Brand Noticed On YouTube.

I also have a background in Social Media Marketing, Search Engine Optimisation, and Web Design & Development.

We can grow together, We can learn together... Start Creating!
Who Is Alan Spicer? - https://alanspicer.com/who-is-alan/

NEED HELP GET IN TOUCH - Alan@HD1WebDesign.com

► THANKS FOR WATCHING PLEASE REMEMBER TO LIKE, COMMENT, SHARE AND SUBSCRIBE -  https://goo.gl/oeZvZr ◄

Note - Some of my links will be affiliate marketing links. These links do not affect the price of the products or services referred to but may offer commissions that are used to help me to fund the free YouTube video tutorials on this channel - thank you for your support.
Show More
Show Less